Do you know that misuse of laundry detergent can affect your lovely skin? Your skin can be itchy, dry, or cracked. People with eczema should take special care with the products that come into direct contact with their skin. In addition to the fabrics themselves, the products you use to care for them can potentially cause a reaction on your skin. The skin comes into contact with laundry soaps and detergents more often than we realize. So, this article provides tips for using laundry detergents to prevent eczema and sensitive skin.
1. Choose laundry detergent with plant-based ingredients
The first thing that you need to take extra attention to is choosing a laundry detergent. People with eczema or sensitive skin need to choose laundry detergent with plant-based ingredients and 100% organic. You should avoid Sodium Laureth Sulfate (SLES) and Sodium Lauryl Sulfate (SLS) which can be caused irritation to your skin.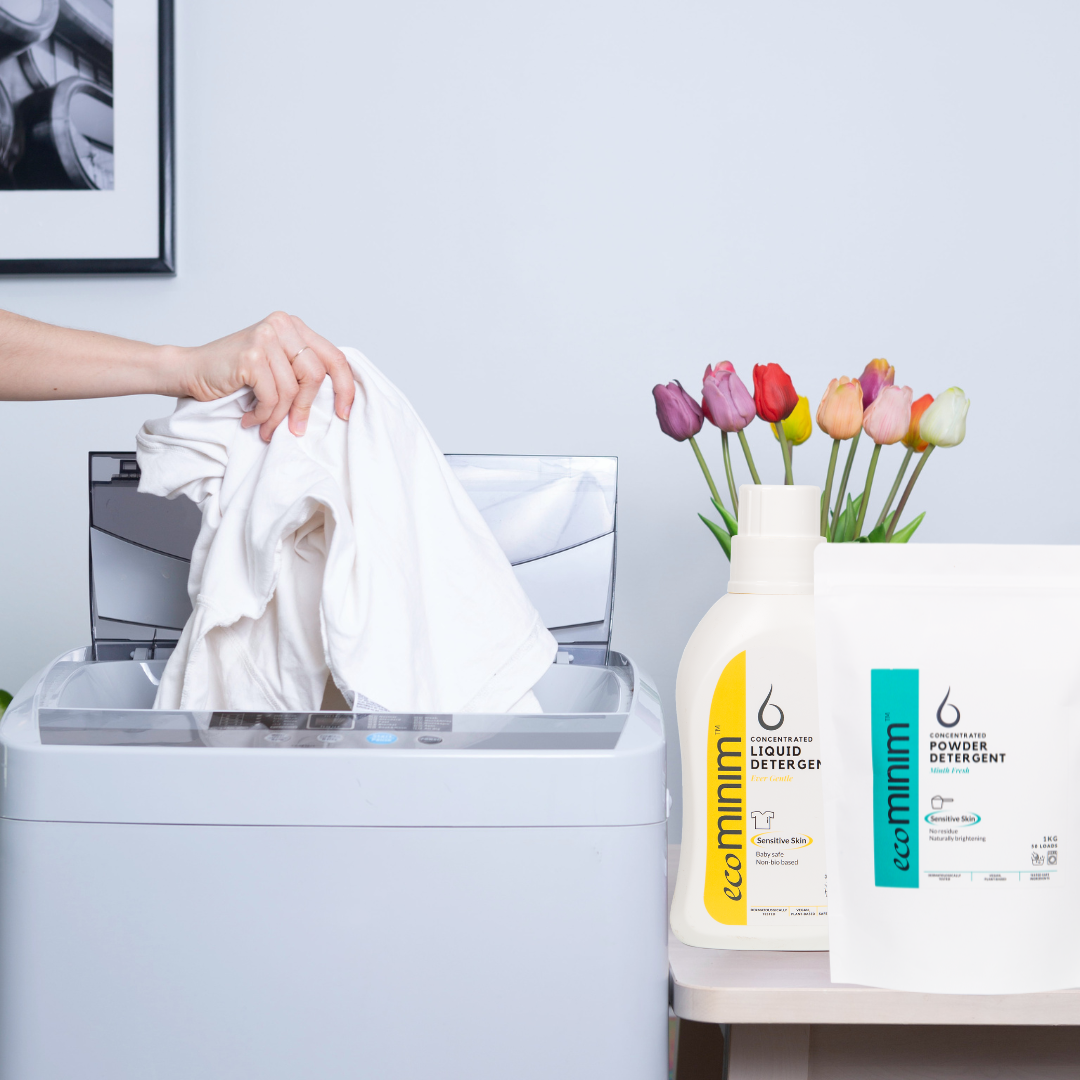 2. Use half amount suggested
Generally, it is best to use products as the label recommends. But, with liquid detergent, you can use less than the recommended dose, which is always more than you need. A heaping tablespoon is sufficient for a load. You also can try setting an extra rinse cycle to remove all the detergent residue.
3. Limit of use fabric softener
Usually, fabric softeners contain a number of synthetic fragrances that can be harmful to our skin. If possible, please limit the usage of fabric softener or not using at all. It is better to go with stiff clothes rather than have soft clothes infused with chemicals from these products.
4. Wash all new clothes
Washing new clothes before wearing them, is a sign that you love your skin. You should do this because you don't know who may have tried something on before you or what the piece of clothing may have encountered in the shop or factory environment. Do it now before it's too late.
5. Don't overload the machine
It is good to follow the manufacturer's guidelines to get the best result. Do not overload the washing machine because the cleaning process could be ineffective. It might leave residual detergent on the clothing.
Living in a world of allergens when you have sensitive skin and eczema can be tough. But, do not worry, Ecominim firmly stands with you. Ecominim engaged expert advice from eminent researchers to discover more.
Do you have any other top eczema-friendly tips? Let us know!
Check out our Liquid and Powder Laundry Detergent which is eco-friendly and eczema friendly that is safe for babies. We care about you and your family.